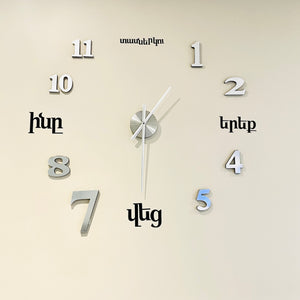 Armenian Letter Wall Clock
Mix of numbers is Armenian letters and foam numbers.
Stick the letters and numbers as close or as far from the needles as you wish.
Great for learning numbers and letters.
Makes a beautiful display on the wall.
Foam numbers are silver and lettering is in black.
---
We Also Recommend